Do you remember when you watered your succulents last?
Most of the time… neither do I.
And with over 300 succulents, keeping track of all their names and when I watered them became a nightmare.
That's why I created the Succulent Tracker App — a place to easily record all the important details you need to know about your succulents (or other plants).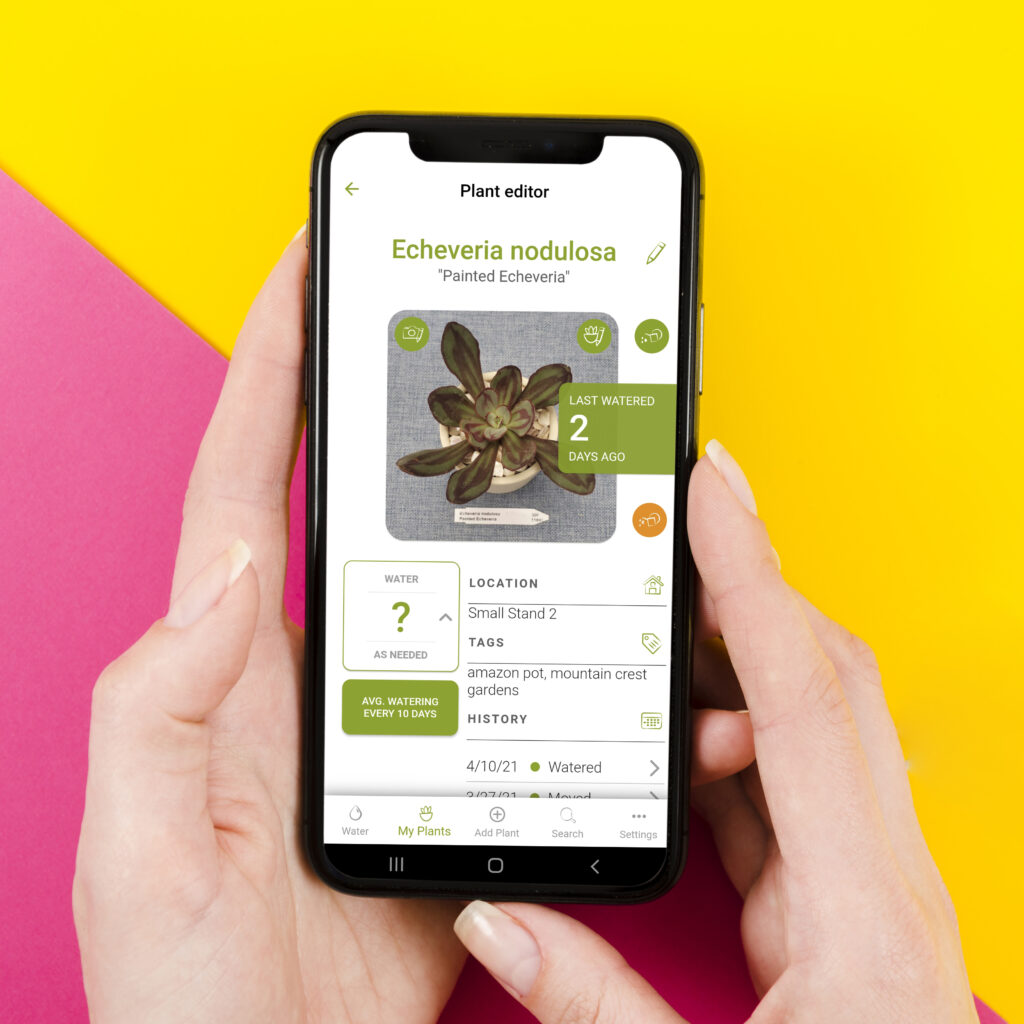 The app allows you to keep track of the names of your plants, where they are located, and events like watering, repotting, pruning, fertilizing, and treating for pests.
Open up the individual plant view to record information about your plant, add a new picture, or simply see the history of what has happened over the past few weeks.
You can also keep a photographic history of each plant, using the camera in your device or a photo you've taken previously.
Ready to dive right in and give it a try?
You can try the app for free for up to 5 plants. If you want to add more than 5 plants you'll have the option to select a monthly ($2.99) or annual ($29.99) subscription. With a paid subscription you can add as many plants as you'd like!
If you want more details about how the app works, watch the video below. You'll see how to add a new plant, enter the name, recording watering, and more.